No1 Poway Irrigation Repair Services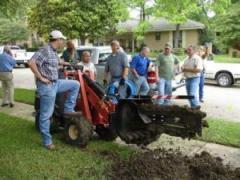 If you notice your system is using an excessive amount of water, or large jumps from your normal usage this is most likely an indication of an irrigation problems. A malfunctioning sprinkler system can lead to an unnecessary overuse of water. If you walk around your yard and see signs of excessive dampness in any low areas or see any signs of erosion or holes that could be caused by a broken pipe you need to call an irrigation technician here at Poway irrigation repair. The goal of an irrigation system is to evenly distribute water in a desired manner on a scheduled basis.
Areas that are continuously wet or extremely wet after or between watering cycles should be taken care of right away. A few causes could be due to a defective sprinkler head, valve or broken pipe. To keep your system running efficiently and correctly we highly recommend having it checked at least twice a year. Some of the problems listed can be easily prevented with scheduled maintenance. Installing the proper heads, and regularly changing the nozzles while maintaining the appropriate height of the head through the riser is very important. If you need a valve replaced our valves come with a five-year warranty. We also offer a 24 hour emergency service when your pipe is broken or your valve is stuck open.
Our Team Can Deal Even With Older Irrigation Systems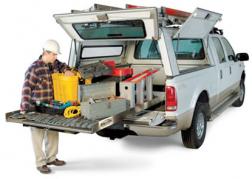 Poway Sprinkler Repair Service is a full service company. Our service trucks contain parts and materials needed to work on nearly every type of system that exists. We even carry parts for sprinkler system models that were installed before 1970. So even if you have an older system that need repaired we can most likely have it up and running in no time. The parts and equipment we use are only of the highest quality.
A Highly Skilled And Professional Team Guarantees Quality Services

So if you want to achieve that perfect landscape while doing your part to save the Earth's water supply, call us today, you will be glad you did.
Soaker Hoses
System Checks
Kickers
Lightning
Rain Sensors
Whole Yard Re-pipes
Electrical Wiring
Broken Pipes
Add-Ons
Retrofits
Valves
Landscaping
Sod Lawns
Planting
Stone Work
Outdoor Tiling
Irrigation Systems