Poway Drip Irrigation Installation & Services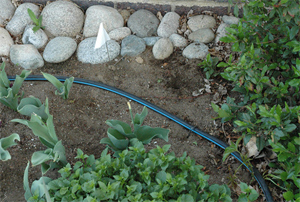 If you're looking for drip irrigation services in Poway CA, you've come to the right place. Whether you want a leak fixed or an entire system installed, we can help. When you try to water plants yourself, you'll often end up overwater, underwatering, watering the wrong parts of the plants, and so on. It's time-consuming work. And it's easy to forget to water, which can be bad for your yard. Why waste time, water, and money watering every square inch of your own yard? Let an irrigation system do the work for you. To schedule an appointment with a technician in Poway, call today.
Why Install an Irrigation System?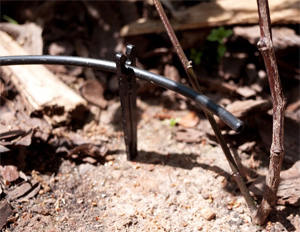 We want your lawn to be healthy, green, and gorgeous. And that's where drip irrigation systems come in. A drip irrigation system is perfect for vegetable gardens, flower gardens, complex landscaping projects, and more.
They ensure that your plants get exactly the right amount of water that they need to thrive. And since timers control the whole system, plants only get water when they need it. These systems make it easy to create the perfect growing environment for plants.
Drip irrigation systems:
Reduce runoff
Improve water conservation
Lower your water bills
Reduces evaporation
Encourages deep soil absorption
Works when you're not around
Helps keep your lawn green and healthy
For a professional appraisal, call 858-437-9306 today.
We're Your One-Stop Irrigation Shop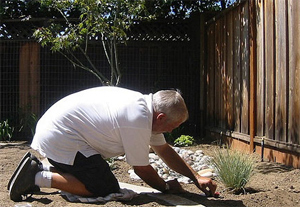 No matter what your lawn needs, we'll take care of it.
The major services we offer include:
Repair – Simply make an appointment with one of our team members and they'll show up at the next available time slot. After a quick inspection of the problem, we'll fix the issue – sometimes right then and there. And your system can get back to work.
Installation – We're trained, experienced professionals who have been installing drip irrigation systems and sprinkler systems for years. We'll take a look at your landscape, design a solution that fits your needs, and get your system set up as soon as possible.
Maintenance – It's always a good idea to have a professional inspect your system regularly…the last thing you want is an unchecked leak to flood your yard! We'll help you keep your system running smoothly and prevent as many errors as possible.
Modification, Redesign, and Upgrades – If you need a bigger coverage area, more water, or if you want a newer system, we'll do that too.
To find out more about how we can help your lawn, call us today.
Why Work with the Pros?
A do-it-yourselfer may want to put in their own system. But professional repairmen and installers are often the best choice.
Professionals, like our team in Poway, bring years of experience to the table. They have worked on thousands of yards over the years. And they know every major brand, from Rain Bird to Toro to Raindrip.
Experienced technicians can help you design systems that are efficient and send water exactly where it needs to go. No worrying or wondering if you've missed a spot or if your system could be designed better – we'll do it right the first time.
To set up an appointment with a technician in Poway, call 858-437-9306 today.